Steps to convert wired to wireless speakers
The speakers are also becoming one among the important accessories of home for this generation of people.
Because today's people used to connect the speakers with their television or pc to make them produce extra volume while playing music or movie.
But most of the home having the older audio speakers with them and in this case, they are looking for the steps to convert wired speakers to wireless speakers one.
It is easy to convert the wired to wireless speakers easily at the same time you can also save money. There are several adapters available in the market to begin your wireless sound system.
Generally converting the wired to wireless speakers is a straight way process and with the help of adapters, you can bring the old speakers to the new with the times. Here are the steps on how to convert the wired to wireless speakers,
The first step you have to make to convert the wired to wireless you have to buy the wireless speaker kit.
The most commonly used wireless speaker kit is a wifi adapter for speakers and Bluetooth adapters. The cost of these adapters generally get varies in this case don't give importance to the price of the kit consider their quality so that you can expect the high performance.
The next thing you have to do is, connect the amplifier because most of those old speakers don't contain the amplifiers with them.
The amplifier is required to grasp the wireless signals and without enough amplification, the speakers cannot produce the sound. Connecting the amplifier is just a two-step process, plug the amplifier to the power source and you can make this connection with the help of the RCA cables or any other wires.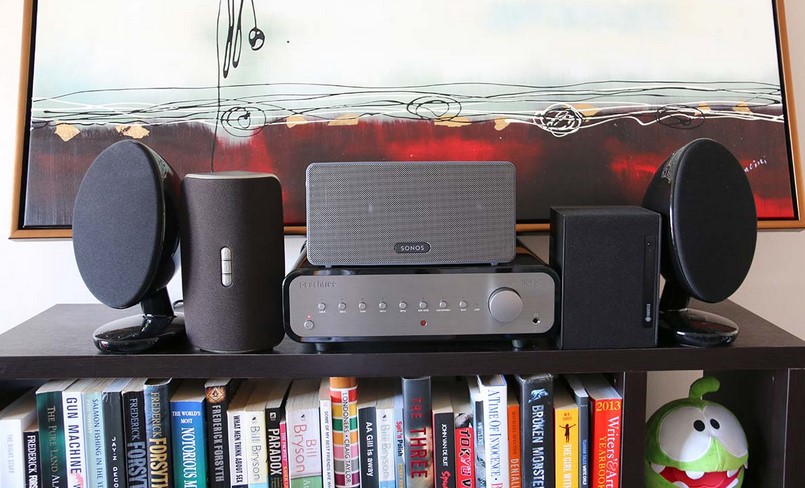 Then link the Wi-Fi speaker transmitter to the amplifier of a sound system with the help of cable that is contained in the wireless speaker kit. Connect the one end of the transmitter to the speaker and other into the sound system.
Remove the wires that are already existing in the speakers and use of any of the receiver cables and connect that to the receiver and speaker.
Then connect the ac adapter cables to the power source and other to the receiver and now you can notice power light blinking in the sound system.
Listen to the sound that comes from the speaker at the same time check the lights present on the receiver, when it stands steady it indicates the speakers receiving the wireless signals.
Final thoughts
With all four steps you can complete the process o9f converting the wired speakers to wireless, so make understand the concept before getting into the process.